The Passing of the President
Posted On: February 18, 2023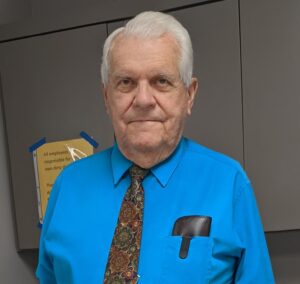 With sadness we report that Ernest Matthews, President and principal owner of Ropak Manufacturing Company, passed away in the early morning of February 10, 2023. He was 88 years old and anticipating his 89th birthday in May as he journeyed towards his goal of his 100th birthday.
His funeral was held on February 16th. His obituary can be seen here.
He is survived by his wife, four children and their spouses, eleven grandchildren, and seven great-grandchildren.
Control of Ropak passes to Ernest's sons Richard and Philip, who plan to carry on the legacy of this great man with his brilliant and inventive mind.
Thank you for your thoughts and prayers for the family.