What Are You Packaging?
Pharmaceuticals
Pharmaceutical products present many challenges for packaging machines. Not only are there multiple forms of product (solids, liquids, gels, powders, and more), there are many different requirements for packaging them accurately and safely and within regulatory requirements. Ropak has experience in generating solutions that can successfully package many pharmaceutical products.
Each variety of product requires specialized packaging with unique sealing and opening features. Ropak's line of machines can be configured to handle your specialized needs.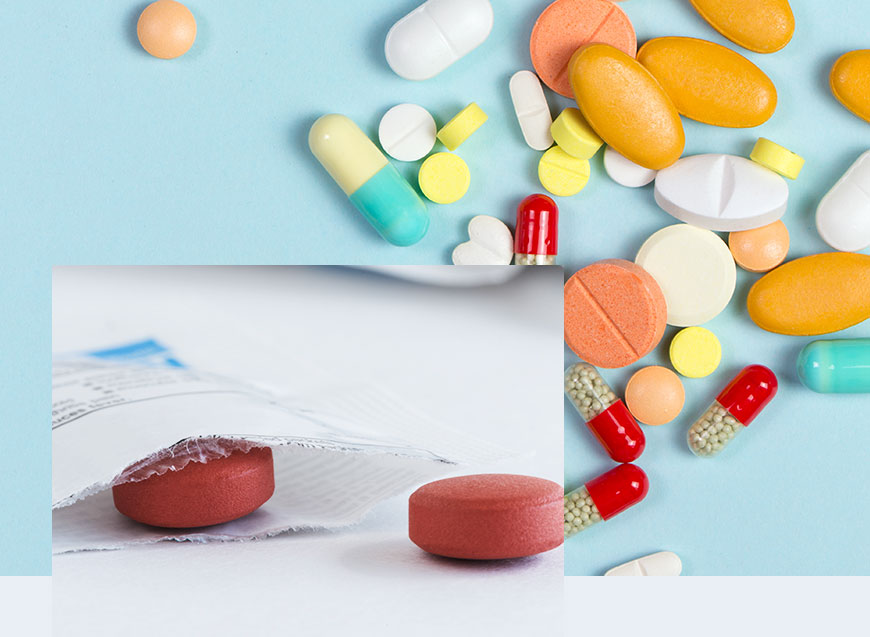 Let us find the right Ropak machine for you.
What form is your product in?
What can we help you package?